---
"it is only with the heart that one can see rightly;
what is essential is invisible to the eye."
"what is essential is invisible to the eye,"
the little prince repeated, so that he would be sure to remember.
antoine de saint-exupéry
---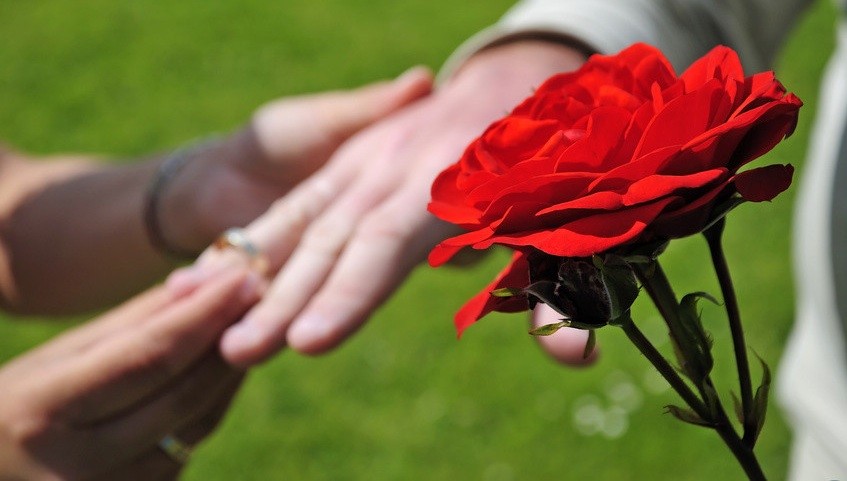 ---
In his beautiful and touching novella `The little Prince' Antoine de Saint-Exupéry put down a simple but nevertheless fundamental truth: The most important things in life are invisible to our eyes. In fact, it's the unseen, which enriches our existence with a deeper meaning and makes life worth living.
Sometimes – in some very special moments – our hearts are able to perceive most clearly what our eyes cannot see:
when a child is born, when two hearts meet,
When the work of a lifetime is finally accomplished or when we lose a loved one ...
Such turning points and milestones in our personal history are too important and precious to let them go unnoticed and move on with our daily routine. In fact, they are truly worth celebrating and sharing with all those we love and esteem. In celebrations and ceremonies we can find expressions for what in fact is invisible:
show it it in gestures, tokens and symbols,
put it into words and convey it in sounds and tunes
so others can see, hear, feel and experience it with us –
cheerfully, passionately, solemnly, dignifiedly – according to the occasion.
In all religions celebrations and ceremonies of this kind have long traditions. Through ceremonies people officially take leave, declare the beginning of something new or affirm important facts; rituals provide us with structures for our life, offer orientation, continuity and comfort in hard times and help us realize and understand our feelings and to express and share them.

However, for various reasons many people today are looking for an equal alternative to those traditional rites beyond the pales of the churches and beyond religious communities and institutions. Some are simply not allowed to the traditional religious ceremonies, for example people who do not belong to a church, gay couples or divorced Roman-Catholics, who wish to marry again. Others find that those rites just don't fit them:
people, who have left their religious community or never belonged to one
families with members coming from different cultural and religious backgrounds
people having specific expectations and desires regarding the arrangement of their ceremonies and finding that the according ordinances leave too little scope for their own ideas.
---
---
Papilio offers professionally designed and realized celebrations and ceremonies which are accessible to absolutely everyone, irrespective of one's denomination, religious affiliation, philosophy of life, personal biography, lifestyle or sexual orientation. There are no ordinances, canons, directions or requirements that have to be respected.
Papilio stands for creative, individually arranged and personalized celebrations and ceremonies combining heartiness, empathy, wit and sense of humour. Each ceremony is designed to fully meet each customer's wishes and expectations – without compromises!
---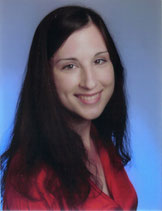 Papilio – Latin "Butterfly" – is my little freelance enterprise, founded to offer true alternatives to traditional ceremonies. I'm an independent freelance theologian and therefore not bound to any faith or religion. I offer my services to privat people, clubs, societies and companies without any restrictions. My customers' own ideas and dreams take center stage in planing and conducting each ceremony.
Furthermore my own philosophy is undogmatic and therefore I fully respect other people's convictions: any constructive belief and any view of the world that is tolerant and non-fundamentalistic is welcome!
In particular I offer to devise and realize following celebrations and ceremonies:
wedding ceremonies and celebrations of love
wedding anniversaries and renewals of wedding-vows
celebrations to welcome and name a child (birth and adoption), child-blessings and baptism
farewell-rituals (breaking-up and divorce) and personal leave-taking rituals (moving away, child leaves home etc.)
funeral-services and commemorations
individual ceremonies, celebrations, rituals or blessings on any occasion (anniversaries, graduation, retirement, start-up, recovery from severe illness … blessing of groups, individuals, buildings, pets, vehicles etc.)
I offer further services like writing speeches and providing ideas to spice up partys and celebrations. Please contact me for details.

---
---
Feel free to celebrate and honour any event or aspect of your life that is important and precious to you. Anything is possible. I'm looking forward to assist you by designing and performing your ceremony according to your likings:
You're free to choose the date and location of your ceremony. There are nearly no limitations (but please note that with funerals there are certain legal restrictions that have to be taken into consideration).
You decide on the composition of your ceremony:
Choose your favourite music, literature, rituals, signs … if you lack own ideas yet, I'll be delighted to offer you an inspiring compilation of ideas and recommendations. Furthermore I'd be pleased to give you advice and help you find the right words and discover new symbols and token gestures that suit you and help you express your heart's feelings.
Feel free to choose a motto or embed your ceremony into a special event.
Of course, you and your guests may take active parts in your ceremony. Find out, who would like to participate and what each one of them would like to contribute to your ceremony. I'd be happy to assist you at this.
Celebrate your ceremony just the way that suits you: It may be passionate, romantic, solemn, cheerful, unconstrained and jolly, exciting and unusual …
According to your beliefs or philosophy you're welcome to choose a Christian, (multi-)religious, spiritual or secular ceremony.
You can find me in Wörth am Rhein near Karlsruhe, Germany, but I am pleased to place my services at your disposal wherever you need them: so virtually anywhere in the world.
Additionally I perform ceremonies in German, English or bilingual German and English, just let me know which language you prefer.
Please don't hesitate to contact me with any request. I'd be pleased to send you further information and to answer your questions: contact details